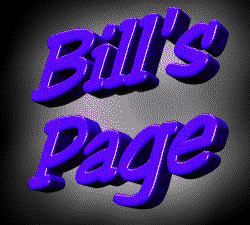 About me -The Highlights:
Dallas-based actor and self professed computer geek.
Born and raised in the Dallas area
Graduate of the University of North Texas in Denton, Texas. Go Eagles!
Co-Founded a local theatrical troupe, The West End Players, 1995 - 2000
Freelance work in Graphic Design and Desktop Publishing as Billman Productions.
My interests include:
Films, Theatre, Acting, Computers, Sci-Fi, Collecting movie memorabilia, Drawing, Writing,
and trying to teach Gromit that clothes, carpet, and furniture are NOT food.
What's New
The 6th and (hopefully) final revision of my script Invasion of the Pod People has been submitted to the
Pocket Sandwich Theater.

We're getting the band back together! I am currently involved with starting a new theater company,
Out Of Pocket Productions with friend and former West End Players co-founder, Chris Cognetta.
See the "West End Players" page for more info.
Lastly, there will be new pages coming soon (see below)

Sign my guestbook
This site will always be considered "Under Construction&quot.
more to come......
Family and Friends (coming soon)
Thanks for dropping by.
This page is the sole property of Bill Otstott...so there!
All original designs and text on this site are the copywritten property of William B. Otstott Jr., Billman Productions or West End Players. All other graphics are considered property of their respective companies and are not to be used for profit. I hope this keeps the lawyers happy.